32Red Loyalty Points: Red Ruby Rewards
Looking for the best online casino rewards? 32Red provides its members with an exciting loyalty program; start earning red rubies today and get the most from your favourite games.
What are Red Ruby Rewards?
Red Rubies are 32Red casino loyalty points. It is 32Red's way of rewarding its members for gameplay in the casino games section. Every 1000 Red Rubies that are accumulated by players can be redeemed for 10 free casino chips to use on any of the available games. In order to redeem any Red Rubies you will need to play for real money.
How to Get Red Rubies Through the Loyalty Program
One of the most lucrative aspects of 32Red's loyalty points system is that you don't have to jump through any hoops or invest more cash than you normally would. By simply playing casino games such as online poker, slots, or live casino games with real money you will start accumulating points.
Furthermore, you can expect to get even more loyalty points by climbing the loyalty tiers each calendar month. Climbing different tiers may increase bonus points by increments of 10% for each level up to 50% and 200% for higher levels.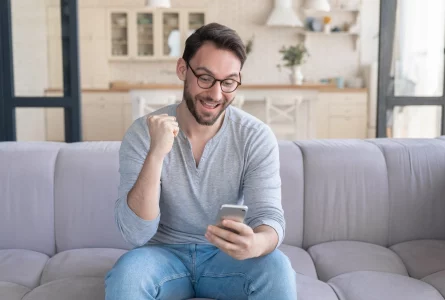 How To Redeem Your Red Ruby Loyalty Points
Red Rubies can easily be redeemed the moment you have accumulated 1000 points. Simply log into your account and your loyalty points balance will be shown on the casino homepage. Lastly, click on the 'redeem' button. Once you have climbed the loyalty tier levels you will be able to redeem Red Ruby loyalty points for cash. Tiers will automatically be upgraded as you earn enough Red Rubies to qualify for the next level upgrade.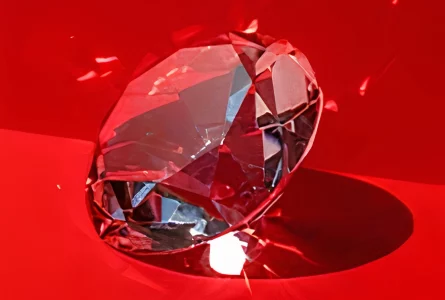 Benefits of Taking Part in 32Red's Loyalty Program
Loyalty points are usually designed to assist members of online casinos to have more playtime, yet, at a price. With 32Red's loyalty program, you are rewarded with points that give you more play time, yet, at no additional costs. Other than free playtime there is much more to take advantage of with My Red Rewards.
Competitive tier advancement to achieve more value percentage with points
Loyalty points, called Red Rubies, are valid for up to 3 months
Invitations to take part in special events
Loyalty-focused promotions such as Ruby Tuesday
Red Ruby Rewards: The Pros and Cons
Red Rubies provide the perfect opportunity for players to earn rewards for playing for real money. 32Red also strives to provide its members with exciting opportunities that will further enhance their experience with the casino. Besides the main objective of rewarding loyal players, there is much more to 32Red's Red Ruby rewards. Here we take a brief look at some of the obvious pros and cons of these rewards.
The Pros
Bonus free game time with casino games
Double loyalty points can be earned on specific days with featured games
Tiers system that reveals more benefits as you progress within the levels
The Cons
Casino chips redeemed from loyalty points are not cashable
Bonus is forfeited if cash is withdrawn before wagering requirements are met
Red Rewards Wagering Requirements Explained
All rewards-focused promotions run in accordance with 32Red's fair play bonus system which uses a mixed wagering calculation. The Fair Play bonus system requires players with an active bonus balance at the time of taking part in a Red Rewards promotion a percentage of your bet will come from your bonus balance and another from your cash balance. Furthermore, you can withdraw your winnings at any time, giving you more flexibility in how you want to use your rewards. Red Ruby rewards are also focused on a 30x playthrough on redeemed Rubies as with many other bonuses.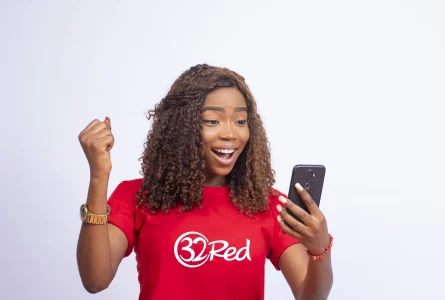 Promotional Terms & Conditions To Take Note Of
General promotion terms and conditions for taking part in any Red Rewards promotions stipulate that all participating members are required to opt-in for the promotion prior to taking part in reward-focused promotions. My Red Rewards are deposit focused, which means players cannot opt in for the loyalty-based promotions if they are already participating in another deposit-based promotion.
Bonus or super spins that are provided through rewards need to be used within 7 days when received. Furthermore, Red Rewards and any bonus that works in conjunction with the loyalty program cannot be used in the poker room or transferred to an active 32Red poker bonus.
Red Rubies: Frequently Asked Questions
How do I claim Red Rubies on 32Red?

Red Rubies are automatically accumulated by playing for real money. Once you have enough to redeem simply log in to your account and look for the ruby icon on the top right of the homepage or click on the "R" icon displayed at the top of each casino game.

Do 32Red Loyalty points expire?

One of the most respected aspects of 32Red's loyalty program is that the loyalty points only expire after 90 days of your account not being used for playing casino games. If your Red Ruby loyalty points are close to expiration a warning will be displayed just below your balance on the Redeem Points page.

How do you spend loyalty points?

Loyalty points can be redeemed for casino chips once it gets to the required number of points. The casino chips can then be used to play any of the games that are currently available for use with the rewards system. Club Rouge members may be eligible to redeem Red Rubies for cash.

How much are 1000 loyalty points worth?

Every 1000 red ruby loyalty points can be redeemed for 10 casino chips. With the different tiers available to participating 32Red members that make use of the loyalty points system the value of Red Rubies may increase as they progress to higher levels.

How much money can you get for rubies?

Red Rubies are only redeemable for cash if you are part of 32Red's VIP Club Rogue level. The amount that players can get for their Red Rubies is only available to eligible members that are invited to join by invitation.