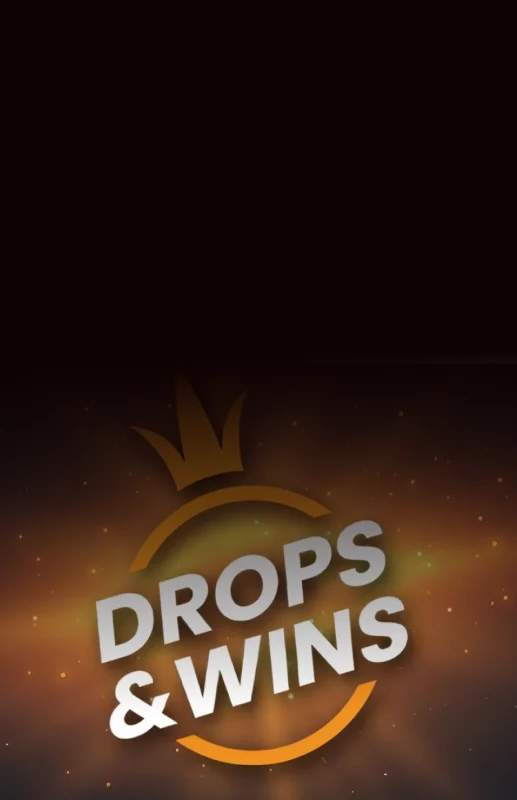 32Red Drops and Wins Promotions for UK Players
32Red's Drops and Wins promotion stands as a favourite offer among online UK slot players. Find out how to participate here.
Overview of 32Red Drops and Wins
32Red's drops and wins promotion allows participating members to win monthly prizes up to $2,000,000 ''the exact prize amount may change''. The drops and win features are added to a selection of slot games to increase entertainment and the chance of winning bigger prizes than usually available with the same game.
The larger prizes that come with drops and wins are dropped randomly during a win, which makes these mini jackpots extremely thrilling for fans of slot games.
How To Participate in 32Red Drops and Wins
So, you want to make use of 32Red's drops and wins offer? Simply open one of the eligible games and opt-in via the in-game pop-up notification. Take note that drop and win tournament times may change; if there is no pop-up notification check the current 32Red drops and wins bonus terms to see the eligible time slots.
Below is a breakdown of how you can get started with this 32Red special offer.
Create an Account
If you are not yet signed up as a 32Red member you will be required to sign up and verify the specified personal details. Creating a 32Red account and verifying the details will bring many perks, including a lucrative welcome bonus and spectacular offers. Simply select the ''Sign Up'' button on the top right side of the 32Red homepage and follow the step-by-step instructions.
Opt-in for Drops and Wins
After signing up as a 32Red member and verifying your details you are all set to try your luck with 32Red drops and wins. Simply navigate to the 32Red Casino Promotions page, select 'Drops and Wins', and opt-in for the promotion through the next step of choosing an eligible game.
Choose an Eligible Game
On the Drops and Wins section of the Promotions page, you will be able to see all the games that are available to play as part of the drops and wins promotion. These games include popular titles including Mustang Gold, Wolf Gold, and various Megaways titles. "take note that the titles may change at any time''.
Eligible Games for Drops and Wins
32Red has a selection of almost 2000 games from top game providers and presents its members with some of the most popular titles paired with Drops and Wins. With each weekly tournament presenting participants with new titles to choose from there are endless games to look forward to every week.
Below you can find more information on what to expect with 32Red drops and wins game titles.
Slot Games from Top Providers
Slot games are by far the most prominent category of gaming in Drops and Wins promotions and provide participants with slot fan favourites. Slots such as Megaways titles, John Hunter and Sweet Bonanza provide the perfect chance for UK players to win big as the mini jackpots (drops) are randomly won by simply spinning the reels. Check in every week to see whether your favourite slot is available in drops and wins.
Traditional Table Game Titles
Table games have long been included in bonus offers and present a way for players to use proven strategies and tips for the ultimate table game experience through drops and wins. Although slots are predominantly available in drops and win promotions table games do make a rare appearance through the weekly tournaments. UK players can look forward to all the most popular table games including blackjack, poker, and baccarat.
Live Casino Drop and Win Games
Live casino games make drops and win promotions just that much more exciting as the wins can happen at any time during the live gameplay. 32Red live games (60 titles) present an opportunity for drops and win participants to take part in live action and try their luck at winning big jackpot prizes with their favourite table game.
Some popular live table games which may be included in the drops and win weekly tournaments may include Funky Time gameshow, Nexus Roulette, and Crazy Time.
Drops and Wins Prizes and Scoring
Drops and wins form part of the 32Reds extravagant promotions list by broadening the chance of winning larger cash prizes. With frequent jackpot drops in some of the most popular online casino games, UK players can look forward to fun online entertainment. So how do the scoring, prizes, and leaderboard updates work with 32Red Drops and Wins?
Daily and Weekly Prize Scoring System
With 32Red drops and wins, members can look forward to winning their share of a monthly £2,000000 in prizes. This monthly amount is divided between weekly and daily prize drops that include top weekly tournament players with up to £255,000 as well as daily prize drops of £35,000. The daily prize drops are awarded randomly to players.
How are Prizes Distributed?
Prizes are distributed to players based on the final score that is displayed on the in-game leaderboard. The higher the value of the win for a particular player is for one single spin, the higher the score would be to win the weekly tournament. In the case of two players reaching the same score by the end of the tournament, the first player to reach the ending score will be granted the larger portion of the prize distribution.
Leaderboard Updates
The 32Red drops and wins leaderboard is updated in real-time, making it possible for all participants to view the real timeline of progress for all players in the game at any time during the tournament. The leaderboard is ranked by the score of the highest single spin win amount on any of the eligible drops and wins games.
32Red Drops and Wins Terms
Drops and wins stand as one of the most popular 32Red promo offers, but it is important to always consider the terms and conditions that go with opting in for the offer to have a positive experience. Many factors such as max win, day expiry, and wagering contributions also form part of the general terms of participating in drops and win promotions.
The following 32Red bonus terms are incorporated into the conditions of participating in the drops and win promotions.
Duration of 32Red Drops and Wins
As one of the most popular licenced and regulated UK online casinos 32Red strives to provide drop and win promotions regularly to their members. At the time of writing this article, 32Red's drops and wins promotions are shown to run until the 6th of March 2024 after being introduced on the platform on the 5th of April 2023.
Wagering Requirements for 32Red Drops and Wins
Wagering requirements for 32Red drops and wins form part of the platform's fair play bonus system which assists members in having a fair chance of using their bonus funds. With drops and wins purely acting as a promotional tournament to participate in wagering requirements are set as a minimum wagering bet of $0,50 to qualify for the bonus offer.