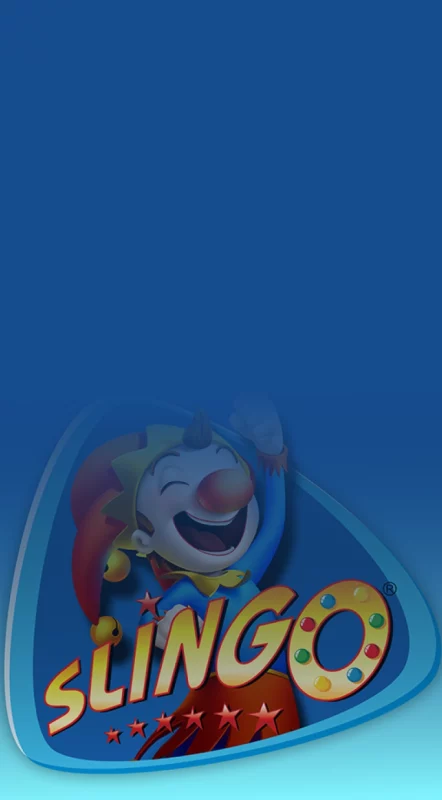 32Red Slingo Games: All You Need To Know
Check out our comprehensive 32Red Slingo guide and sign up to get in on the action.
32Red Slingo Games vs Slots and Bingo
Online Slingo games are a unique blend of bingo and slots. Unlike traditional slots, online Slingo games have a specific objective, such as completing a bingo pattern, that players must achieve to win. Additionally, online Slingo games include elements of skill which sets them apart from traditional slots.
How To Play Slingo Games Online At 32Red
To play 32Red Slingo games, UK players must create an account by clicking on the "Sign Up" button and filling out the necessary registration information. Once an account is set, users need to make a deposit, choose from the selection of online Slingo games available, and play the night away.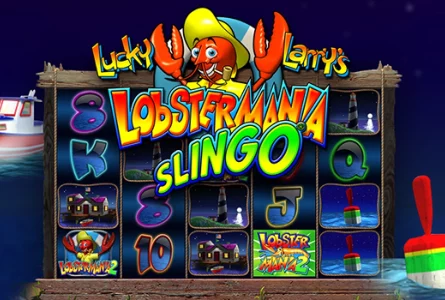 The 32Red Slingo Games Catalogue
32Red offers new and existing players a great selection of Slingo online games for an enthralling gaming experience. Users can choose from a plethora of well-known titles like Slingo Deal or No Deal and Slingo Starburst. The selection available is on par with some of the most reputable online casinos, with the added feature of trying all 32Red games out in demo mode.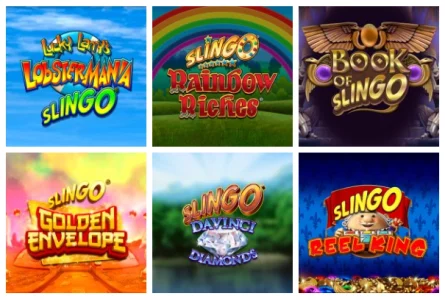 32Red Slingo Game Providers
The bulk of 32Red's Slingo games is provided by Slingo Originals, a leading provider of Slingo games in the online gaming industry. Their games are known for their high-quality graphics and engaging gameplay, providing players with an immersive and enjoyable experience.
The Most Popular Slingo Symbols
Each game of Slingo features a variety of symbols, including coins, jokers, and devils, which add an extra layer of excitement and strategy to the game. Here are some of the most popular: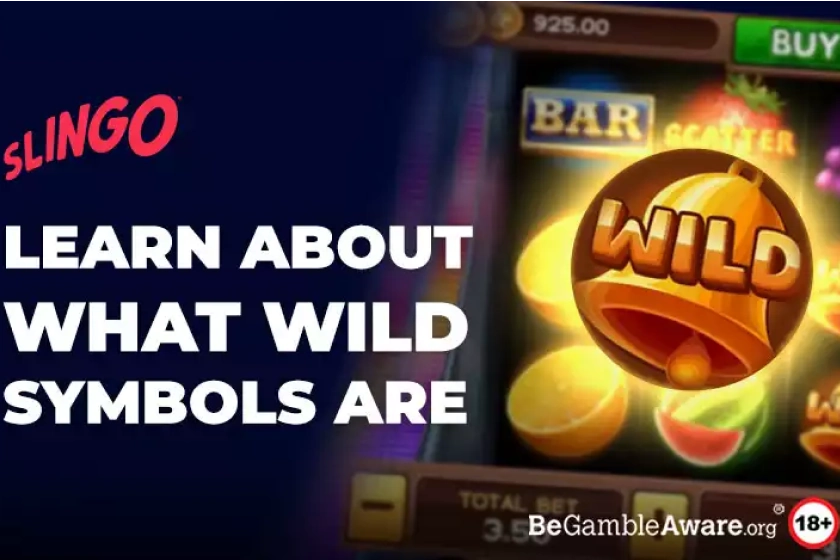 Coins

– Earns players an instant cash prize.

Devils

– Considered a negative or obstructive element in the game as it blocks potential matches and can make it harder to achieve a winning combination on the game board.

Cherubs

– A helpful element that fills out a random number of squares in unfinished lines, potentially assisting players in achieving a winning combination and hitting the jackpot.

Jokers

– Acts as a wild card, allowing players to mark off any number in the corresponding column on the game board.

Super Jokers

– It can fill in a number anywhere on the whole card rather than simply the column above.

Free Spin(s)

– As it says on the tin. These will grant players additional spins within the game.
Tips For Winning 32Red Online Slingo Games
The fast-paced game of Slingo requires a combination of strategy, luck, and skill to win real money. To achieve success in this game, players must mark off numbers on their cards as they are called out with the ultimate goal of getting as many Slingos (completed lines of numbers) as possible.
Here are some of the best insider tips to enhance your chances of winning and having a blast while playing.
Know When To Buy Additional Spins
When playing online Slingo games and are close to completing a full house or filling out lines, ensure to weigh the potential benefits against the costs before purchasing extra spins. Before deciding to purchase them, players should consider the potential prize and whether the cost of the extra spins is worth it.
Save Multipliers Until The End
To maximise points in the game, it's best to save multipliers until the end when there are more Slingos on the board. A clever trick is to first use bounce Slingos to build up a solid score base and then use multipliers to quickly add up even more points.
Using Powerups in Slingo
Powerups are a variety of bonuses available to players, such as additional spins or more time. These can be very beneficial in increasing your chance to win, but it's important to be strategic with how you use them. If you can use multiple bonuses at once, make sure to choose the ones that complement each other for the best results.
Strategise Using Your Wilds
Sometimes, it may be tempting to use wilds to complete a line and score points. But it's important to remember that the numbers on the wild card may also come up on the next spin. The best approach is to try to complete lines if possible and hope the remaining numbers come up on the next spin.
32Red Slingo Bonuses and Promotions
As expected from a multi-award-winning online casino, 32Red is known for its regularly released exciting bonuses and promotions – many of which can be used in its collection of Slingo games. Some of the most popular include cashback deals, no-deposit bonuses, and bonus spins.
On top of it all, new UK players who sign up now can take advantage of the current welcome offer and use it to get a head start on playing Slingo games.
Top 32Red Slingo Games
Are you ready to discover a world of endless entertainment? With a wide variety of options to choose from, you'll be spoilt for choice. And the best part? We've handpicked some of the most popular Slingo games from the 32Red catalogue for you to explore.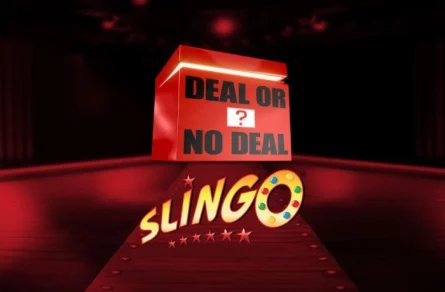 Slingo Deal or No Deal
Experience the perfect blend of game show excitement and Slingo fun with Slingo Deal or No Deal. Choose your boxes strategically, mark off numbers on the Slingo grid, and work towards the ultimate prize – a whopping 6-figure top jackpot.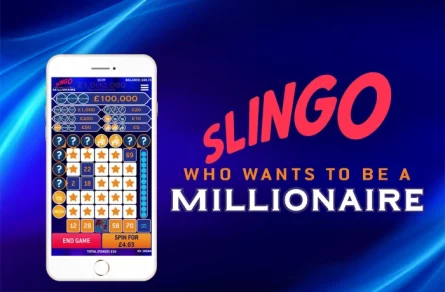 Slingo Who Wants to Be a Millionaire
Unlock the chance to win big with Slingo Who Wants to Be a Millionaire! This innovative game will keep you on the edge of your seat as you mark off five numbers in a row to reveal special symbols. Matching three or more of these symbols will unlock a prize, and if you're lucky enough to land a full house in seven spins or less, you could win up to 100,000x of your original bet!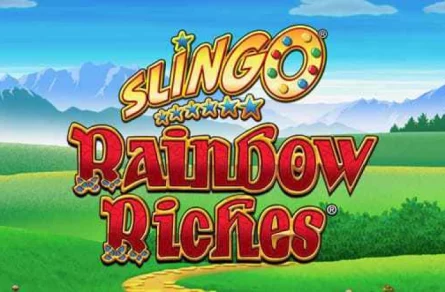 Slingo Rainbow Riches
Experience the best of both worlds with Rainbow Riches Slingo, where the cherished features of the classic slot game are combined with the excitement of the Slingo grid, all in a vibrant and colourful setting.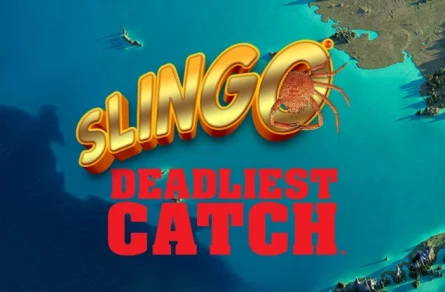 Slingo Deadliest Catch
Embark on a thrilling adventure on the high seas with Slingo Deadliest Catch, a unique blend of classic slots and 75-ball bingo. Play on a 5×5 grid and an extra 5×1 reel, and discover the chance to win up to 3,740x your bet as you explore the deep waters.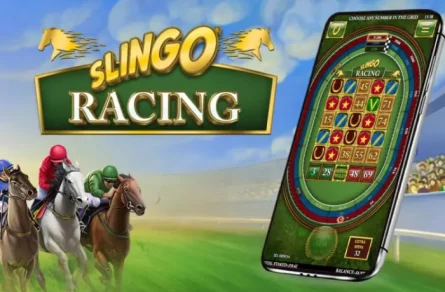 Slingo Racing
Get ready for an exhilarating race to the finish line with Slingo Racing! Select your horse, collect multipliers, and gallop your way to victory as you match numbers off the grid. Reach the end of the track with your chosen horse and claim the ultimate prize, a jackpot win.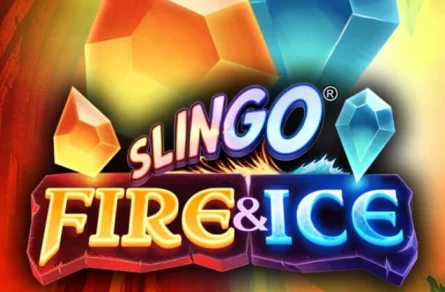 Slingo Fire and Ice
Step into a world of extremes with Slingo Fire and Ice. Play on two unique grids, one sizzling red, the other frosty blue, each with its own set of benefits. Ignite your chances of winning with the multiplier ladder on the hot grid and cool off with the chance to claim prizes on the cold one. And with wilds, scatters, and free spins, the excitement never stops in this action-packed game.