32Red Banking Options
32Red online casino and sportsbook provides a variety of different banking options for UK players to safely deposit funds and withdraw winnings without the unnecessary hassles found with some of their competitors.
Banking Safety and Security at 32Red
32Red provides basic protection for your funds and is required by their gambling license to inform all users about how their funds are held by the online casino. By depositing into your 32Red account you acknowledge that the casino is holding the money on your behalf for the reason of making use of the casino's services.
In the event of insolvency, 32Red does have enough cash to cover all account balances in company accounts and is protected by a bank guarantee which assures that there are sufficient funds for customers to withdraw their balances at any time.
Payment Options Available With 32Red
There are many different payment options to use when wanting to deposit or withdraw funds with 32Red. Casino deposit methods include all the most trusted banks and e-wallet services although paying by phone bill is not yet available at the time of writing this review.
Debit and Credit Cards
Deposits and withdrawals with Debit Cards are easy and members can register up to three different debit cards on their accounts. United Kingdom regulations do not allow customers to make deposits using a credit card.
E-Wallet Banking
E-wallet services are very efficient for depositing funds as well as withdrawing winnings. All the most used e-wallet services including Skrill, PayPal, EcoPayz, and Neteller are supported by 32Red banking. All deposits from e-wallets are required to be registered in the 32Red account holder's name.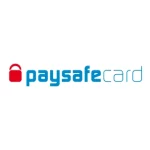 PaysafeCard
PaysafeCard deposits are preferred by many players and still require a bank account in your name. Withdrawals are a bit more complex and account holders may need to use an alternative method of withdrawals to get their winnings.
Bank Transfer
32Red does not accept deposits via bank transfer and no amount transferred to the casino's bank account will be credited. Withdrawals on the other hand are safe and secure with a bank transfer. If you do want to make use of a bank account transfer to deposit, you can always make use of Trustly.
What to Expect From 32Red Deposit Methods
32Red provides its users with many different options for depositing funds into their accounts. All deposits are instantly available in the 32Red account after payment was made through the available payment options including debit card, e-wallet, or PaysafeCard. Deposit fees all depend on the specific bank or payment method the player is using.
With a minimum deposit amount of £10 being required to play for real money on 32Red, the minimum deposit will also provide the extra benefit of a welcome bonus.
Deposit Limits – Safer Gambling Through Banking
With 32Red Casino focusing heavily on safe and responsible gambling, a deposit limit can be set by any player wishing to do so. In some cases, the casino might enforce a deposit limit if they believe it is necessary. This nifty feature allows you to limit the amount of money you can deposit in a day, week, or calendar month.
Once the deposit limit is reached the player can by no means deposit any more funds into their accounts and not take part in some of the promotions that are running for the limitations period.
What to Expect From 32Red Withdrawals
With 32Red's aim towards easy and secure payment options, there are many different ways to withdraw your winnings. Options available for withdrawals include a debit card, e-wallet, and wire transfer. With the majority of these payment methods withdrawal processing is instant or a mere 12 hours for e-wallet options.
Bank transfers can take up to 5 working days to process, will require a minimum of £100 withdrawal, and may require a fee if below the minimum withdrawal amount. It is also important to remember that with a 32Red bonus, all playthrough and wagering requirements first need to be met before any funds can be withdrawn from a 32Red account.
How To Get Faster Withdrawals
Depending on circumstances there may be a reason why your withdrawal is taking longer than expected. Some of these issues can easily be taken care of by making a couple of changes in your preferred banking methods or making a couple of account edits. Withdrawals are generally fast with the majority of payment options and are easily done by simply logging in and choosing your preferred withdrawal option.
Verify Your Account in Advance
To verify your account, you will need to provide all necessary documents on the verification page. The documents needed to verify your account include a utility bill, proof of identity, and proof of address.
Make Use of Faster Banking Methods
Some payment options such as bank transfer (available only for withdrawals) may take up to 5 days to clear in your bank account. Make use of an e-wallet account or debit card for faster processing times.
Make Sure That Banking Documents Contain the Same Details
Even with payments such as debit cards, you will need to first make a successful payment with the same account. If the banking details of the deposit are different from the withdrawal account processing times may take longer.
32Red Mobile Banking
The 32Red mobile casino provides the same no-hassle banking methods found on the main website. Whether you want to make withdrawals or deposits using e-wallet or Trustly through your bank account you can easily log into your account from your mobile phone and make your payments.
To withdraw or deposit from your 32Red account simply login to your account, navigate to your funds, select your payment method and specify the amount you wish to withdraw or deposit.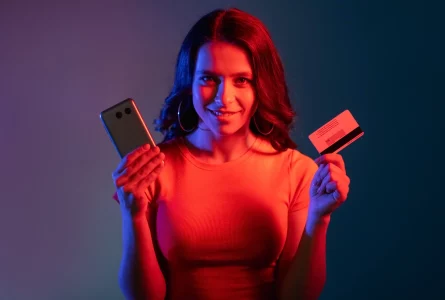 Frequently Asked Questions About 32Red Banking
If you run into any issues after registering your account with 32Red there is no need to stress. Below are just some examples of issues that new players may encounter due to not being used to the 32Red platform.
My withdrawal takes too long, what should I do?

There may be a few reasons why you're withdrawal would take longer than the estimated processing time. Firstly, it's important to make sure you do not have any active bonuses running as the playthrough requirements need to be met before any funds can be withdrawn. There will also be a short period in which your cash out will not be visible due to processing. If you chose bank transfer as a withdrawal method you may also need to wait up to 5 working days.

Can I cancel my withdrawal?

After you have requested a withdrawal it cannot be cancelled or reversed. This is due to regulatory requirements enforced on the casino. To some degree, a withdrawal request is possible for UK players through their banking apps. Simply launch your banking app and select pending withdrawals and you will be given the option to reverse the amount back into your 32Red account.

I made a deposit, but it doesn't show in my account. What should I do?

If you experience technical issues with one of the many payment options available, it is advised that you make use of another banking method. If your banking option is not in your name, you may also encounter problems with the deposit not being available in your 32Red account. If you made a payment through a banking method that is not in your name, contact the 32Red customer support through email, phone, or for the fastest help the 'live chat'.

How can I see my transaction history at 32Red?

As part of 32Red's aim towards safer and responsible gambling, you can view your full transaction history with the casino and stay up to date on your spending. Transaction History is a web-based facility that gives all 32Red members a comprehensive breakdown of their deposits and withdrawals. Simply navigate to ''My Account'' and click on the ''Transaction History'' link to view all your payments.

Are my bank details protected?

You can enjoy games online with 32Red without worrying about your information. 32Red makes use of 128-bit SSL (Secure Socket Layer) encryption between the player's browser and the casino's server to protect all personal details including banking details. 32Red ensures all members that they will never share their personal details without approval unless required to do so by law due to a violation of rules and regulations.